How To Make Yummy Juicy Pebre Salsa (Chilean Version For Pico de Gallo)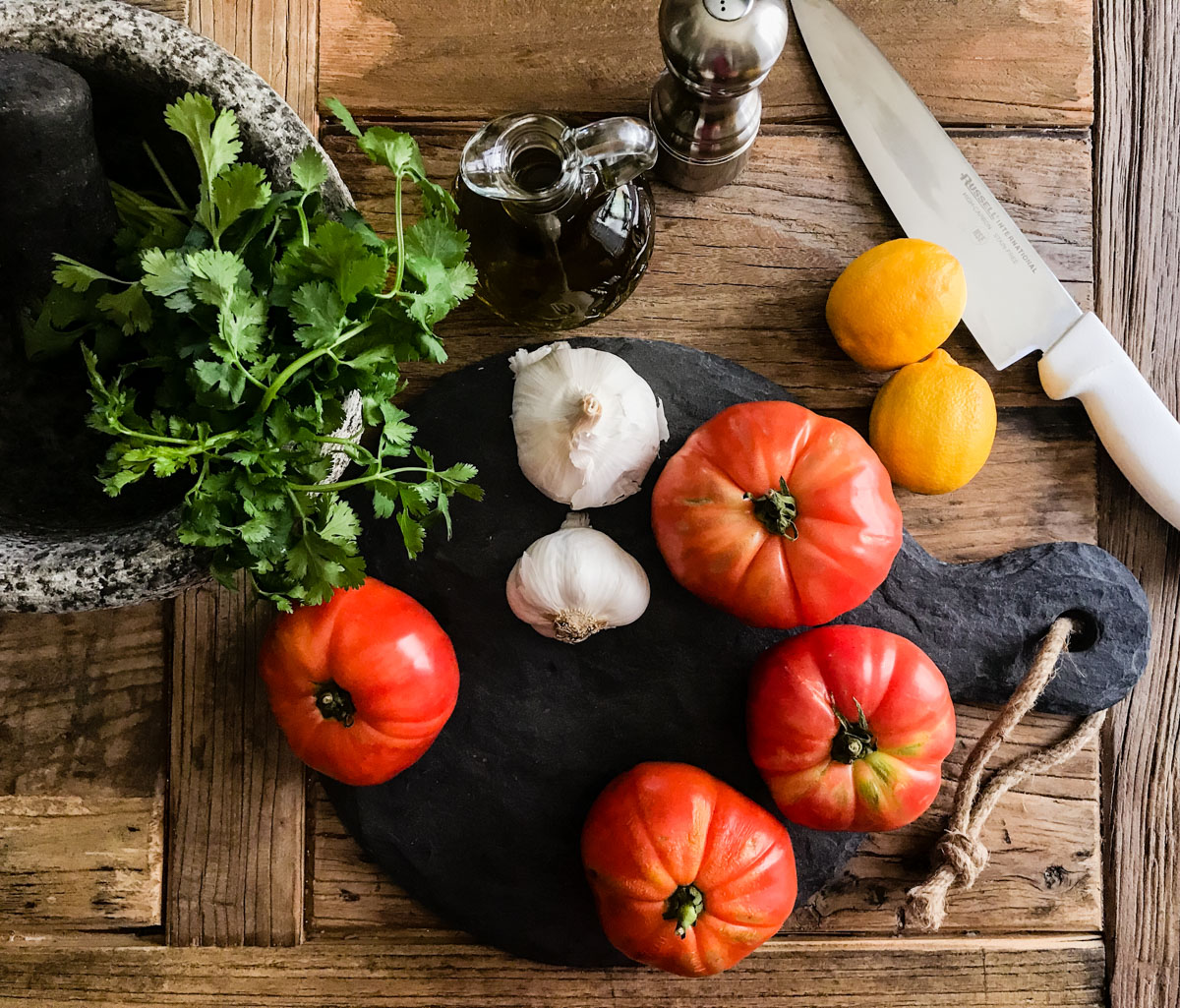 In the Chilean cuisine, Pebre is served with Asado (Barbecue), Empanadas, Cazuela (chicken or beef hearty soup) and many other authentic plates. I love it when summer comes and tomatoes are ripe and juicy. Sometimes when I find beautiful heirloom tomatoes I buy those for Pebre, this will definitely result in an incredible taste. My kids love it with tortillas or Pan amasado (homemade bread) we literally put it on top of every meal. My recipe is a mild version, I make it without peppers of any kind so it is mild for my kids. If your preference is a medium or hot taste you can add any kind of hot chopped peppers or prepared Hot Sauce to the recipe. It is fairly fast to make, to avoid having to chop onions I just peel the onions and use an electric chopper that can do the job fast. I also don't recommend to chill the sauce once done, the ingredients taste so much better at room temperature, so if you know you will be serving it the same day you prepare it, just cover and leave it at room temperature until you're ready to serve it.
Pebre (Chilean version for Pico de Gallo)
4 big plum juicy tomatoes peeled and finely chopped
1 big plum juicy tomato graded
1 medium onion, finely chopped and washed with salt to remove strong acid flavor
½ cup cilantro, chopped
1 teaspoon lemon juice
¼ teaspoon of sugar
2 teaspoons of canola oil (or any kind of mild oil)
¼ teaspoon of mild olive oil
2 tablespoon of any kind of vinegar
2 minced garlic cloves
Salt and Pepper to taste
Hot or Chilli sauce to taste (optional)
Directions:
In a medium bowl combine the chopped tomatoes, onion, cilantro and grated tomato. Add all rest of ingredients, stir and make sure to adjust the seasonings to your own taste.